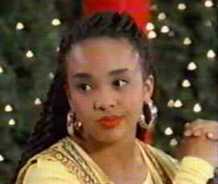 Karan Ashley Jackson (credited as "Karan Ashley" was born on September 28, 1975 in Odessa, Texas. Her family moved to Dallas when she was six, and she lived there for twelve years. Karan spent five years as a rhythm and blues singer with the group, Krush. Their single, "Let's Get Together," is part of the soundtrack to the film Mo' Money. She also has experience modeling for magazine ads. Karan won the role of Aisha in part because of her hip-hop dancing abilities. She played the Yellow Ranger in the second and third seasons of MMPR, and also in Mighty Morphin Power Rangers: The Movie. Her other television experience includes "Walker, Texas Ranger" and "Scratch TV."
Read Karan's official bio and filmography.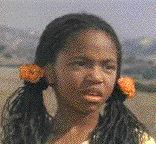 Sicily Sewell (credited as "Sicily") played young Aisha in "Rangers Back In Time" and the Aquitian Ranger saga. She was born in October 1985 in Sherman Oaks, California. Sicily also appears in How Stella Got Her Groove Back (as Chantel) and Children of the Corn V: Fields of Terror (as Chloe). Since 2001 she has played the role of "Spirit" on the UPN series "One on One."
---